Sunday night's Teen Choice awards at L.A.'s Nokia Theater were preceeded by a gifting suite held on Thursday July 19 at the SLS Hotel for presenters, nominees and celeb attendees. THE 2012 TEEN CHOICE STYLE LOUNGE, presented by Red Carpet Events L.A. brought out the younger Hollywood set who indulged in free make-up, footwear and other goodies.
Dolphin Organics not only had their popular plant-derived shampoos and body lotions, it showcased a new line of products from their recently launched DO Naturals including body wash and mineral sunscreen. Unlike most other organic skincare Dolphin's products are certified cruelty-free and vegan.
Other items included G-Shot, Goji berry juice-based energy shots and The Healer Tea from Nuwati Herbals that supports the immune system for sinus, allergies, colds and headaches. Geek Eyewear handed out glasses while Doggie DentalAID had special doggie dental floss holders with their Fido Floss to keep canine teeth healthy. Minnetonka had their line of moccasins on display including the popular fringed boots.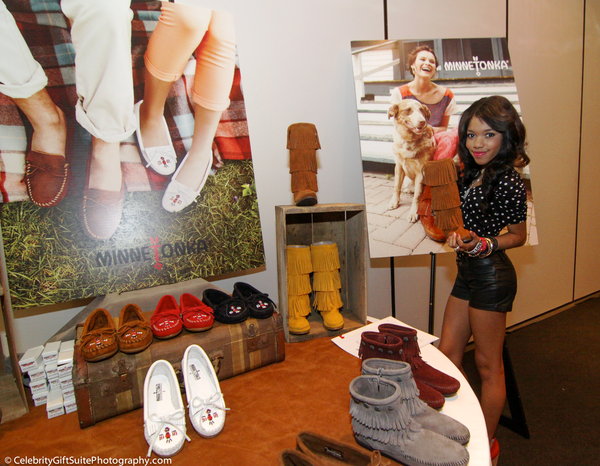 Are We There Yet?'s Teala Dunn with a Minnetonka fringed boot.

Essence Cosmetics, European based line of cosmetics which doesn't test on animals, had their own mini-store at the suite, where visitors could pick products including foundation, eye shadow, lip gloss, nail polish and more. A make-up artist was also on hand to show how to apply the products and create various looks.
There was also zippered lunch bags from Toronto-based Nutrition For Your Condition. Billed as "the new brown bag," they come with multiple zippered storage spaces for things like Tupperware, stainless steel water bottles, ice packs and cutlery, all of which are included, depending on which style you choose -- the NC Classic or the new Messenger with over-the-shoulder straps. Choose from a variety of appliqué designs to personalize.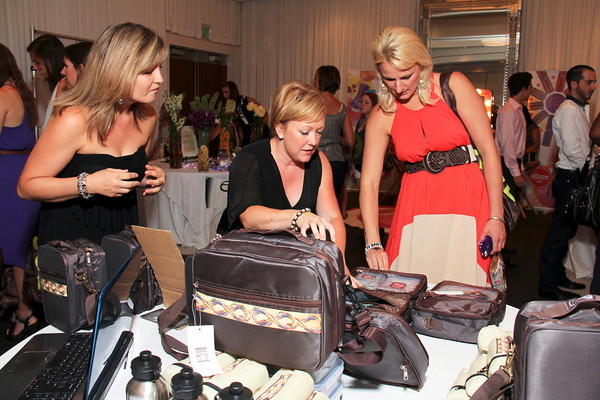 Nutrition For Your Condition lunch bags

Rebel Green had a multitude of their products including tote bags, lunch bags and cleaning sprays for fruits, veggies and yoga mats while Pony Bracelets handed out fashionable hair ties that double as cute wristlets.
Additionally, guests left with Rebel Green tote bags containing additional products such as organic hand sanitizer from Pure Clean, hair oil from BC Bonacure, pendants and earrings from Jewel Kade and tank tops from 13 Personalities. The bag also contained skincare from Sella that uses nano-natural ingredients, carbon blocking filtered water bottles from Wriggle and jars of peanut butter from Peanut Butter & Co.> in flavors such as White Chocolate Wonderful.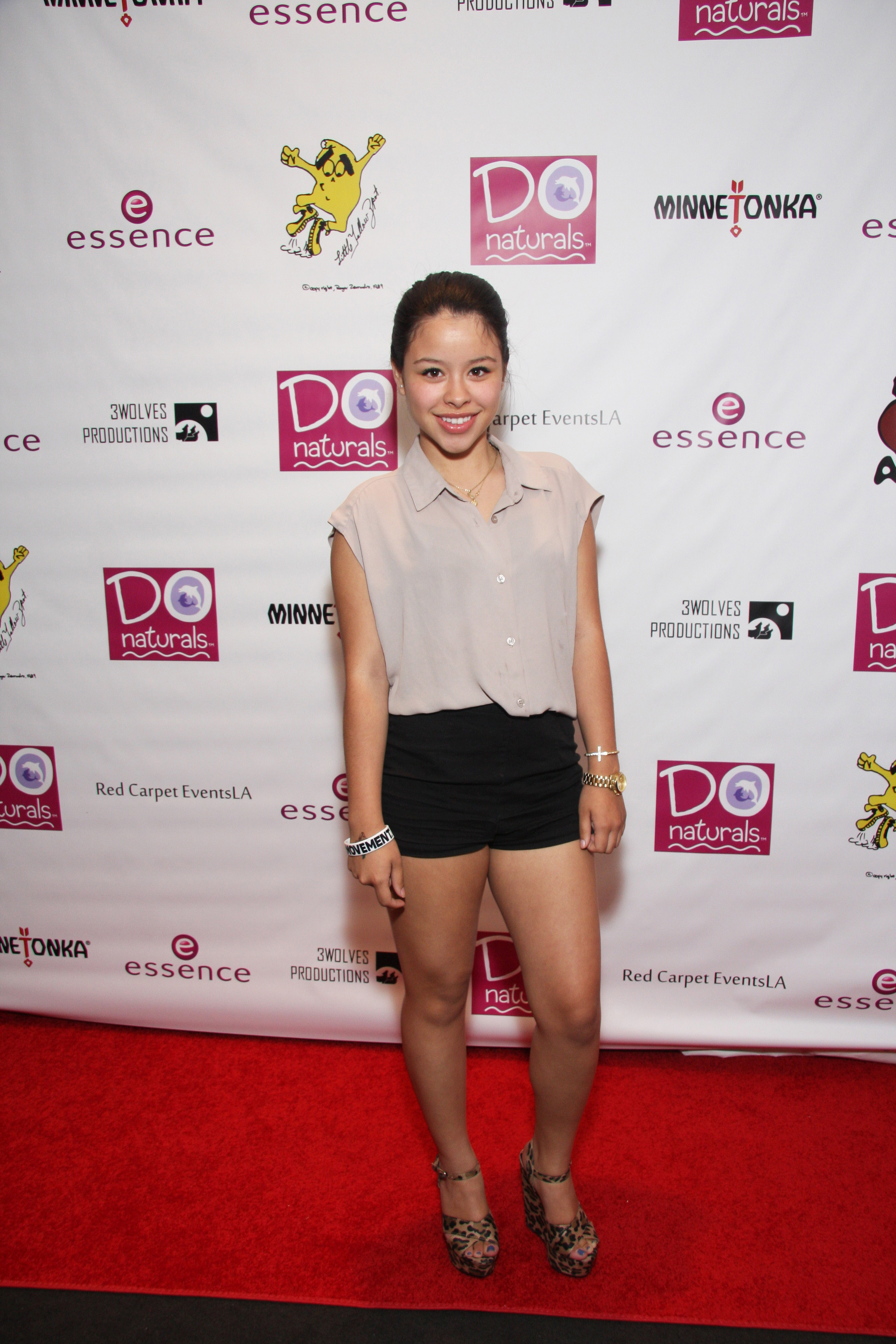 Cierra Ramirez of "The Secret Life of An American Teenager" arrives at the Teen Choice Style Lounge.
Follow Zorianna Kit on Twitter: www.twitter.com/zoriannakit