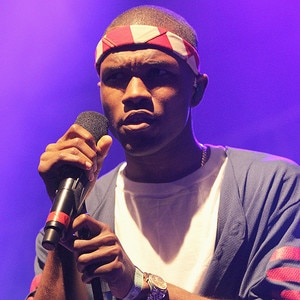 Karl Walter/Getty Images for Coachella
When "Novacane" singer Frank Ocean revealed Tuesday that his first love was a man, he got a lot of support and encouragement from fellow hip-hop artists and celebs.
 "I salute you, brave soul. Independence Day. @frank_ocean," Solange Knowles tweeted Wednesday.
Tyler the Creator wrote: "My Big Brother Finally F--king Did That. Proud Of That Ni--a Cause I Know That S--t Is Difficult Or Whatever. Anyway. Im A Toilet."
MORE:Â Why Are Chris Brown and Frank Ocean Going at It on Twitter?! (The Ike Turner Comparison, Perhaps?)
"Once a brave soul opens up life doesn't seem as hard as you thought it was. @frank_ocean inspirational.," wrote Rita Ora.
Jay-Z's lifestyle website Life + Times posted an open letter to Ocean, praising him for showing "great courage and beauty and fearlessness in your coming out, not only as a bisexual Black man, but as a broken hearted one."
Russell Simmons also posted an open letter to Ocean on Global Grind. "Frank, we thank you. We support you," Simmons wrote. "We love you."