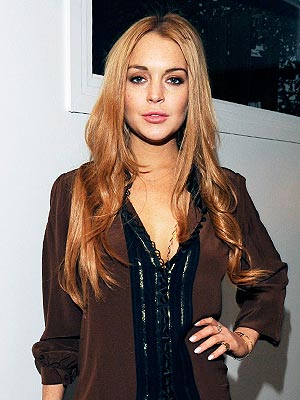 Lindsay Lohan
escaped serious injury after a car accident Friday near the beach in Santa Monica, Calif., police tell PEOPLE.
"She was driving northbound ... and she collided with a large dump truck," says Santa Monica Police Sgt. Richard Lewis. "There were no injuries to the parties in the dump truck."
After the 11:30 a.m. accident on Pacific Coast Highway, Lohan complained of pain and there were minor injuries to the passenger; both were transported to the hospital, says Lewis.
"Gratefully it's not worse," he adds. "When you have a larger vehicle and a smaller vehicle involved in a collision, those can be devastating sometimes."
Hollyscoop.com reports that Lohan was driving with an unidentified assistant.
"I just spoke to her, she's doing fine," a source tells Hollyscoop of Lohan. The assistant suffered minor injuries, including bruises and "some bleeding," according to Hollyscoop.
The cause of the crash was still under investigation. Several reports say Lohan was being followed by at least one paparazzi car at the time of the crash.
The Porsche's window was shattered, the bumper smashed and the airbag deployed after the crash with the truck, TMZ.com reports.
Lohan, 25, has been filming Liz & Dick, an Elizabeth Taylor biopic for Lifetime, in Los Angeles recently.