August 16, 2012 03:27:19 GMT
The 'Cosmopolis' lead actor tells David Carr that he thinks people are so obsessed by celebrities because they 'want to pick their king and queen.'

---
tries to understand as to why Americans are so obsessed by celebrities. The actor, who constantly made headlines in the past few weeks after cheated on him, opines that maybe the obsession is a result of people's desire for a monarchy.
"I think it's because America really wants to have a royal family," Robert explains, seemingly trying to see it from his point of view as a British. "They want to pick their king and queen." He sits down with director David Cronenberg for an interview hosted by David Carr for TimesTalks to promote his new movie "".
Although willing to share his thoughts on today's trend, Robert refuses to talk about what many people are itching to ask him, Kristen's affair with her director. "I wouldn't go that far," he says when the host tries to compare his relationship problem with Kristen to "Charles and Di having trouble."
Audience members seem to be in Robert's favor as David's attempt to prod into his personal issues gets booed. One fan yells, "Next question!" Another fan watching the chat online posts, "I was hoping that this was one guy that would have enough respect for Rob not to go there. Disappointed."
For the interview, Robert ditches his dapper look for a more casual number. He pairs his black blazer with black jeans, a polo shirt and backward baseball cap. He draws attention as he poses for photographers at the Times Center with his pants unzipped.
© AceShowbiz.com
Browse
Robert Pattinson Pictures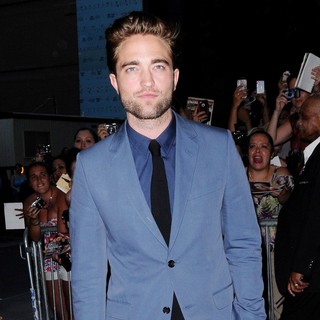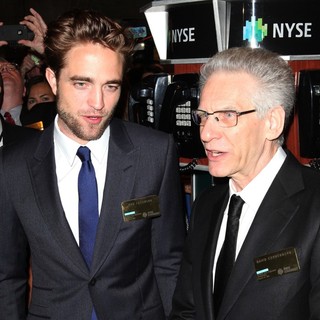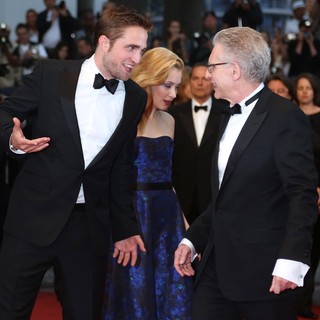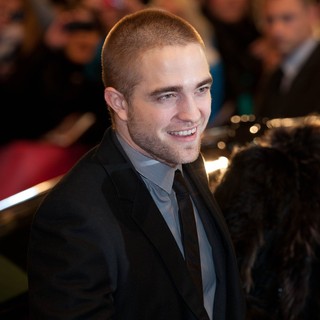 ---
---
---