August 17, 2012 04:20:24 GMT
After an outraged Paul Giamatti randomly fired at him, Pattinson pulls his own gun before taking a walk into a dark alley to catch his shooter.

---
A new intense clip for "" has been unleashed. It opens with an outraged shouting at 's character, "Eric Michael Packer!!" before randomly firing at the protagonist from a distance.
Looking fearless despite being a target of the shootout, Pattinson pulls his own gun and slowly walks into a dark alley. Sporting quite a messy look, he breaks into a door which seems to lead him to Giamatti's place.
Unfolding in a single cataclysmic day, "Cosmopolis" follows Packer, a 28-year-old financial whiz kid and billionaire asset manager, as he heads out in his tricked-out stretch limo to get a haircut from his father's old barber, while remotely wagering his company's massive fortune on a bet against the Chinese Yuan.
Packer's luxe trip across the city quickly becomes dizzyingly hellish as he encounters explosive city riots, a parade of provocative visitors, and is thrust into a myriad of intimate encounters. Having started the day with everything, believing he is the future, Packer's perfectly ordered, doubt-free world is about to implode.
Pattinson is also joined by Sarah Gadon in the movie. During a recent interview with MTV, he recalled his sex scene with the blond beauty, revealing it was actually not in the script. "It becomes funnier [as you go along] as well," he said. "The mechanics of a sex scene, 'There's a climax' and stuff."
"You're trying to figure that out... That was my idea, the climax scene and saying, 'Do you find this interesting?' afterwards," he continued. "We're doing it in one take, you have to figure out what to do. I'm trying to hide my belly."
Directed by David Cronenber, "Cosmopolis" will open in the U.S. on August 17.
© AceShowbiz.com
Browse
Cosmopolis Pictures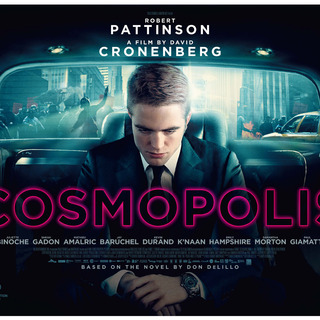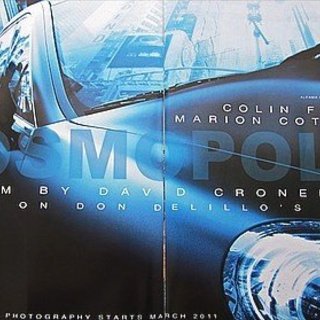 ---
---
---