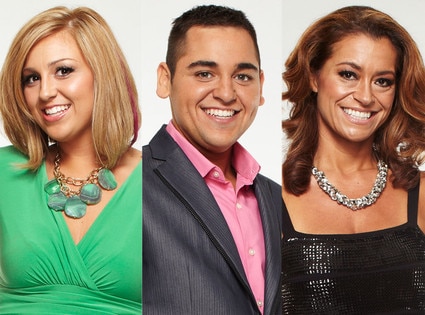 Trae Patton/NBC
What an emotional journey.
Once again, we witnessed the end of one heckuva season of The Biggest Loser, and between all the tears, constant self-battles and amazing transformations, we finally have a winner.
But before we reveal who got the top prize of $250,000â€"and the title of this season's biggest loserâ€"let's see how close the competition was between finalists Conda Britt, Jeremy Britt and Kim Nielsen.
MORE: Biggest Loser Stars Sam Poueu and Stephanie Anderson Tie the Knot!
Talk about some family competition!
Brother and sister Conda and Jeremy both made it to the end, but when it came to getting on the scale, Conda weighed in at 179 pounds, losing 115 pounds, giving herself a weight loss percentage of 39.12.
Jeremy weighed in at 190 pounds, losing 199 pounds, giving himself a percentage of 51.16. Sorry, sis, but you're out.
Then it was between Jeremy and former professional wrestler Nielsen. Was she able to beat Jeremy's percentage?
MORE: Jessica Simpson Double Feature: Rewarding Biggest Loser Winners and Launching Fashion Star!
Kim weighed in at 134 pounds, losing 118 pounds, giving herself a percentage of 46.83.
And just like that, Jeremy was crowned winner of season 13's Biggest Loser, but all three of these contestants went home with something that's pricelessâ€"a healthier lifestyle.
As for the at-home winner, 41-year-old Mike Messina from Oakland, Calif., who was eliminated in week two, won the $100,000 prize after losing 160 pounds for a percentage of 44.69.
What did you think of this season's Biggest Loser? Let us know in the comments!