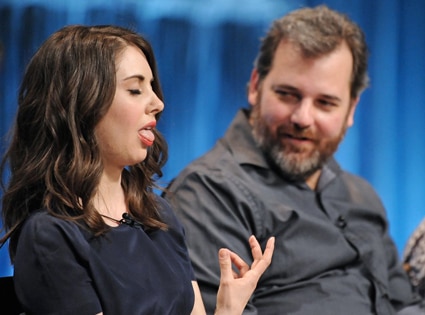 Kevin Parry for PaleyFest
Community may be coming back, but showrunner Dan Harmon won't be.
E! News reported on Monday that Harmon's exit from the show was possible, but now Sony Pictures Television has confirmed to The A.V. Club that his departure from the series is official.
So, what now?
MORE: Joel McHale on Community's Move to Friday Night and Dan Harmon's Possible Exit: "It's Very Weird"
Harmon will remain as a "consulting producer," which was something NBC boss Robert Greenblatt hinted at when he told E! News, "I expect Dan's voice to be part of the show somehow, I'm just not sure if that means him running it day-to-day or consulting on it."Â 
His duties will be taken up by David Guarascio and Moses Port, who recently worked on ABC's Happy Endings.
When Harmon's exit was still up in the air, Joel McHale told us, "It would be very weird. He created the show, so it would be very weird. Obviously, I don't know what is happening."
We guess he knows now, and according to a source close to production, Joel probably isn't too happy about it.
"I know [Joel] McHale didn't want that. This is Sony's move, 100 percent. The whole crew was up in the air about returning again."
Do you think these changes will help or hurt Community? Sound off in the comments!
(E! and NBC are both part of the NBCUniversal family.)